The Leader in
Neurology
Proteomics

&


Genomics
LAB TESTED. REAL-WORLD PROVEN.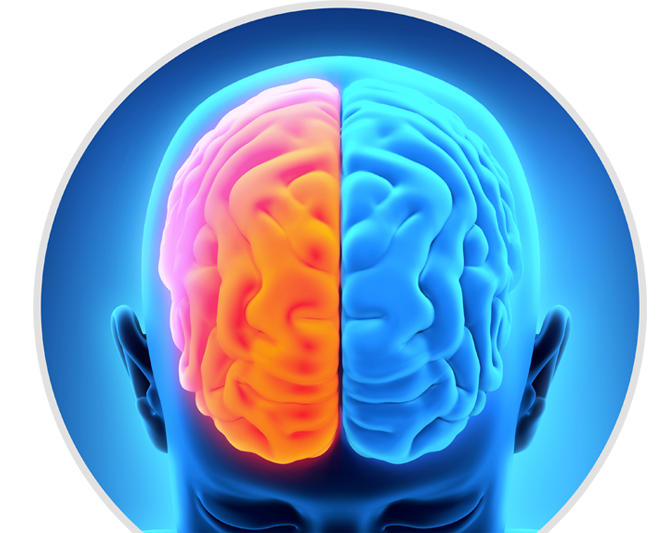 Because Confidence is Critical

---
Our mission is to offer cost-effective technologies that rapidly, accurately and conveniently provide answers
in Neurology Precision Medicine, Reagent Technology, or Biothreat analysis. We do this to protect and
save lives, address unmet medical needs, provide for better prevention and treatment outcomes and
reduce the long-term growth of health care costs.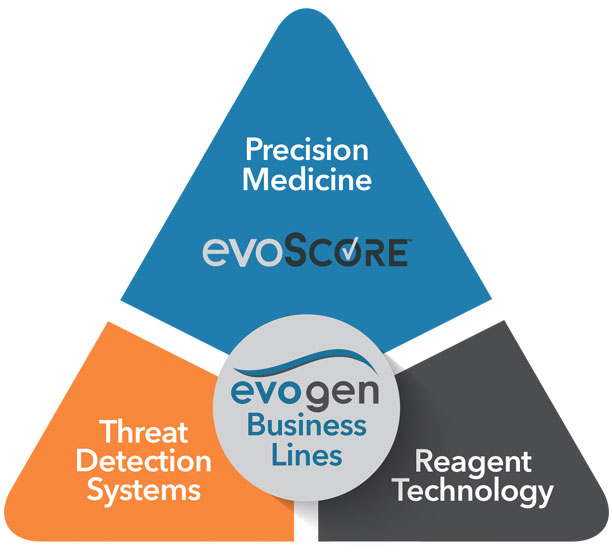 Precision Medicine
Approaching disease treatment and prevention by taking into account individual variability in biomarkers, genes and environment for each person

EvoScore
Current clinical diagnosis of neurological disease is unreliable and subjective, EvoScore offers objective measurements for rapid and accurate diagnosis

Threat Detection
The need to properly collect and detect threatening chemicals, biological pathogens and low vapor particulates is greater than ever

Reagent Technology
Allowing healthcare providers to rapidly and accurately detect pathogens for infectious diseases with deep multiplex capabilities
Evogen company Profiles

---
Todd M Wallach – MBA, MSE, MB (CEO / President)
Mr. Wallach has over 30 years of experience in life sciences, technology, systems, business development, strategic, operating and
commercial planning, intellectual property licensing, finance and operations. He is a successful life sciences entrepreneur and seasoned
senior executive in Biotechnology, Pharmaceuticals and Devices/Diagnostics. As CEO and President of Evogen Inc., Mr. Wallach has expanded
the company into Precision Medicine through a series of acquisitions and technology licenses, with initial focus in Neurology.
He serves as a board member and advisor to several Life Science companies.
John M. Gledhill – PhD (Director of R&D and Lab Operations)
Dr. Gledhill is a creative, entrepreneurial spirited, biochemist with expertise in early stage drug discovery, analytical technologies and
operations management. He holds a PhD in Biochemistry and Molecular Biophysics from the University of Pennsylvania. Dr. Gledhill
has led Evogen's efforts in proteomics and genomics, including bioinformatic pipelines, biostatistics and algorithms.
Richard D. St.Clair – MBA (VP, Commercial Operations)
Mr. St.Clair has built a 30+ year career as a Marketing & Business Development Executive with an extensive skill set, reliable instincts,
and a successful career record of creating and executing strategies that strengthen revenue, profit and competitive position in US and
international markets. Mr. St.Clair quickly zeros in on customer needs, product requirements, and market gaps to map innovative
solutions that align the needs of the customer. He has experience in pharmaceuticals, diagnostics, microbiology, molecular,
and biothreat solutions.
Recognizing the Importance
of your Patients
---
Developing the best-in-class products for Neurology Proteomics & Genomics.

Revolutionizing
Epilepsy Diagnosis
More information coming soon…

Advancing
Your Clinical Practice
More information coming soon…
Deep Multiplexing for PCR
---
Used for multiple targets, making them straightforward to design and manufacture.
HyBeacons
®
HyBeacons are revolutionizing the way healthcare providers can detect pathogens. That's because the robust High Definition PCR (HD PCR™) probes are built for rapid and highly accurate detection of pathogens, yet are affordable and straightforward to design.
HyBeacon® and HyBeacons® are registered trademarks of LGC Limited, or its affiliate, and of which Evogen is a licensee.

What They Do
How HyBeacons works is remarkably clear. When a probe binds with the target DNA sequence, the level of fluorescence emission from the probe increases considerably, creating a robust, fluorescent signal. And since HyBeacons are not hydrolyzed during PCR amplification, further analysis can be done using a Melt Curve.

Versatile and Dynamic
Developed specifically for rapid sequence detection and discrimination, HyBeacons are perfect for use in a wide variety of applications including infectious diseases, food industry, animal health and agriculture industry, and biodefense areas. Lab-tested and real world proven, HyBeacons gives you multiple advantages.

Helping to make the World
a Safer place
---
Designed to capture the widest range of bioaerosols, particulate matter, and soluble vapors.
WHY SpinCon?
The need to conveniently collect and detect chemicals and pathogens that threaten our health is greater than ever. That's why SpinCon makes so much sense. This portable, energy-efficient wet concentrator air sampler is your ideal choice for the collection of bioaerosols, particulate matter, and soluble vapors.

Powered by Evogen
Developed to handle a broad range of advanced air sampling needs, SpinCon is the gold standard for collecting large quantities of airborne pathogens, including anthrax, foot and mouth disease, citrus canker, avian influenza, mold, and many others.

The Right Choice
Backed by indoor and outdoor data collected by numerous research laboratories, SpinCon is simply superior to other commercial air samplers. This is a result of our high flow rate, coupled with extraordinary collection efficiency across a very broad range of particle sizes.


If you have a Question,
we are here to Help.
---
Customer Support
For immediate customer support
Phone: 913.948.5640
Company Address
Evogen, Inc
727 Norristown Road – 3 Spring House Innovation Park (Suite 104)
Lower Gwynedd, PA 19002